Should Pregnant Women Always Be Treated for Underactive Thyroid?
29 Jun 2017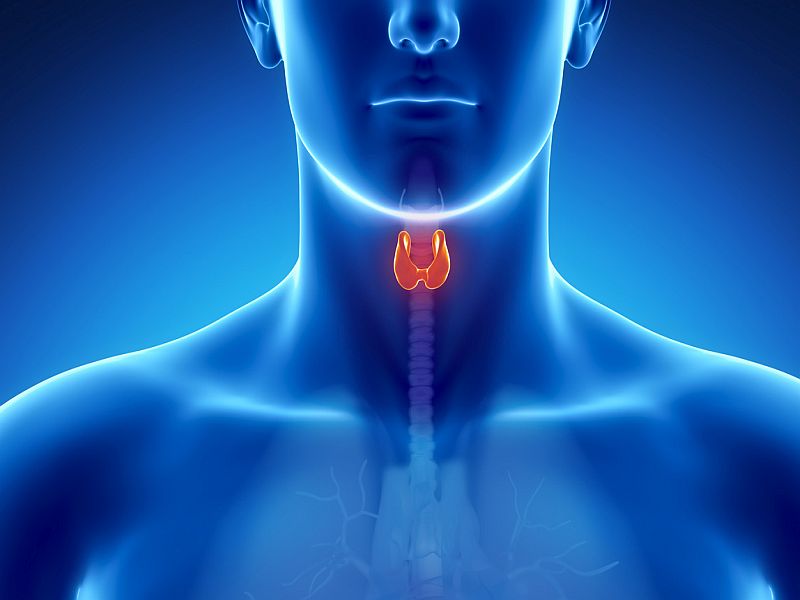 New study finds the therapy may have potential risks, and specialists say more study is needed
Many women may be affected by an underactive thyroid gland, but new research suggests that treating it in pregnancy comes with benefits and potential harm.
"Our findings lead us to believe that overtreatment could be possible," study co-author and Mayo Clinic endocrinologist Juan Brito Campana said in a Mayo news release.
Campana and his colleagues advise a more nuanced approach when deciding whether or not to treat a pregnant woman for a mildly underactive thyroid.
The thyroid is a butterfly-shaped gland in the neck that produces hormones vital to metabolism, growth and maturation. But the gland can produce too much hormone (hyperthyroidism) or two little (hypothyroidism), according to the U.S. National Institutes of Health.
A mildly underactive thyroid gland -- "subclinical hypothyroidism" -- causes a slight rise in levels of thyroid stimulating hormone (TSH) in the bloodstream, the Mayo researchers explained. This condition is estimated to occur in about 15 percent of pregnancies in the United States.
Doctors have long known that hormonal treatment for a mildly underactive thyroid can reduce the risk of pregnancy loss.
"A recent analysis of 18 studies showed that pregnant women with untreated subclinical hypothyroidism are at higher risk for pregnancy loss, placental abruption, premature rupture of membranes, and neonatal death," said Dr. Spyridoula Maraka. She is a Mayo endocrinologist and lead author of the study.
"It seemed likely that treating subclinical hypothyroidism would reduce the chance of these deadly occurrences," she said in the news release. "But we know that treatment brings other risks, so we wanted to find the point at which benefits outweighed risks."
Current guidelines recommend thyroid hormone treatment for pregnant women with subclinical hypothyroidism, the Mayo team noted.
But could treatment have its own downside? To find out, Maraka's team tracked data from more than 5,400 pregnant women with subclinical hypothyroidism.
The researchers found that only 16 percent received thyroid hormone treatment. And, as expected, women who received treatment had a lower risk of pregnancy loss.
However, these women also had higher rates of preterm delivery, gestational diabetes, and preeclampsia (a dangerous spike in blood pressure during pregnancy), the findings showed.
But the link between thyroid hormone treatment and lower risk of pregnancy loss was seen only among women with higher levels of TSH before treatment, and not in those with somewhat lower levels, the investigators found.
"On the basis of our findings, continuing to offer thyroid hormone treatment to decrease the risk of pregnancy loss in pregnant women with [higher levels] is reasonable," the study authors wrote.
However, Campana said, if TSH levels are relatively low, "it may be best to leave subclinical hypothyroidism untreated."
The researchers also believe their findings "could facilitate an informed conversation between patients and clinicians about starting thyroid hormone treatment."
Two doctors who often deal with these cases said the study furthers understanding of the issue.
"There may be a benefit in not supplementing those with slight increases of TSH but only treating those with higher levels -- more benefit, less risk," said Dr. Gerald Bernstein, an endocrinologist at Lenox Hill Hospital in New York City.
"As with many things, this is a clinical decision and it is best to get the recommendations of your ob-gyn and endocrinologist," Bernstein added.
Dr. Anthony Vintzileos is chair of obstetrics and gynecology at Winthrop-University Hospital in Mineola, N.Y. He said the issue has been a complicated one, and the current study was retrospective in nature -- meaning it could not prove that the hormone treatment caused the heightened risks to pregnancy.
That means better, prospective trials may be needed to settle the issue, Vintzileos suggested.
"In the meantime, I agree with the authors that the results of their study can be used to facilitate an informed conversation between patients and clinicians about thyroid hormone treatment," he said.
The new study was published Jan. 25 in the BMJ.
More information
The American Thyroid Association has more on hypothyroidism.
SOURCES: Gerald Bernstein, M.D., endocrinologist and coordinator, Friedman Diabetes Program, Lenox Hill Hospital, New York City; Anthony Vintzileos, M.D., chairman, department of obstetrics and gynecology, Winthrop-University Hospital, Mineola, N.Y.; BMJ, news release, Jan. 25, 2017; Mayo Clinic, news release, Jan. 25, 2017
WEBSITE SOURCE: https://consumer.healthday.com/general-health-information-16/thyroid-news-659/should-pregnant-women-always-be-treated-for-underactive-thyroid-718994.html